SLOGGI COMFORTABLE CONQUERS
'The unfeelable feeling', that is what underwear brand Sloggi promises with its newest Zero Feel body wear, launching new styles for women and - for the first time - a range for men. In a nutshell, the line's flexible fabric combines maximum support with minimum discomfort; enabling wearers to conquer anything.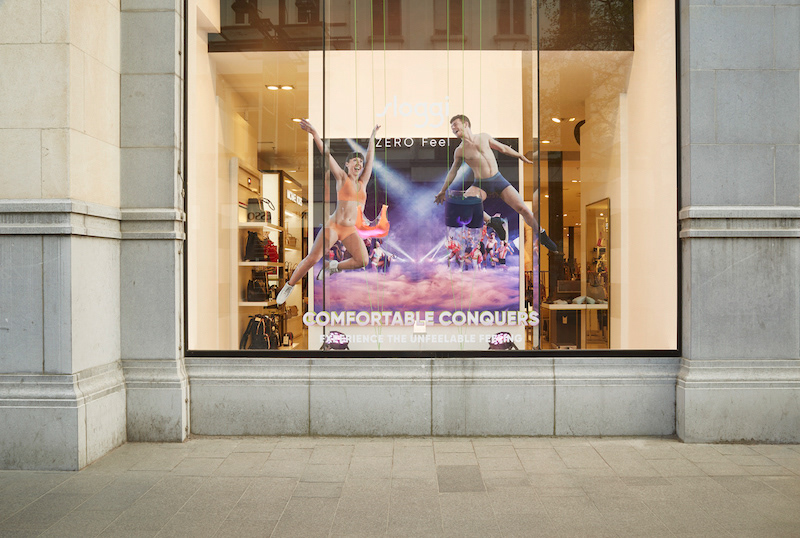 The source of inspiration for the accompanying window campaign was the freedom of movement these new Sloggis give. Freedom is fun and here translated into a surreal play of colours and ropes showcasing the briefs and bras. The acrylic female busts and male cores showcase the Zero Feel body wear and are kept in place by the rope composition and the weight keeping them together, a little wink to the collection's sporty vibe. But the eye-catchers in this colourful window campaign are the flashing disco lights, enforcing the window's stopping power. If these won't turn heads, nothing will.
​​​​​​​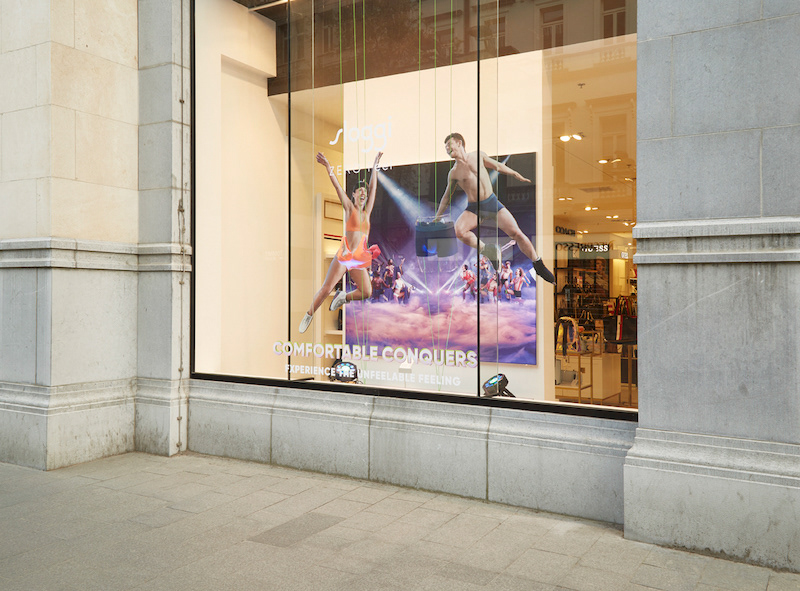 Emphasising the fun aspect of it all, the conquerors of today are the backdrop for the composition and are backed up with the window decal with the collection's tagline: 'Comfortable Conquers'.