CLARKS @ PREMIUM FAIR BERLIN 
We've been working with footwear manufacturer Clarks for years now and have together perfected our synergie in creating unique and unforgettable trade fair set-ups. The brand introduced a first at this years Premium Fair in Berlin by combining both the Clarks' main collection and the Clarks' Originals collection in one solid presentation.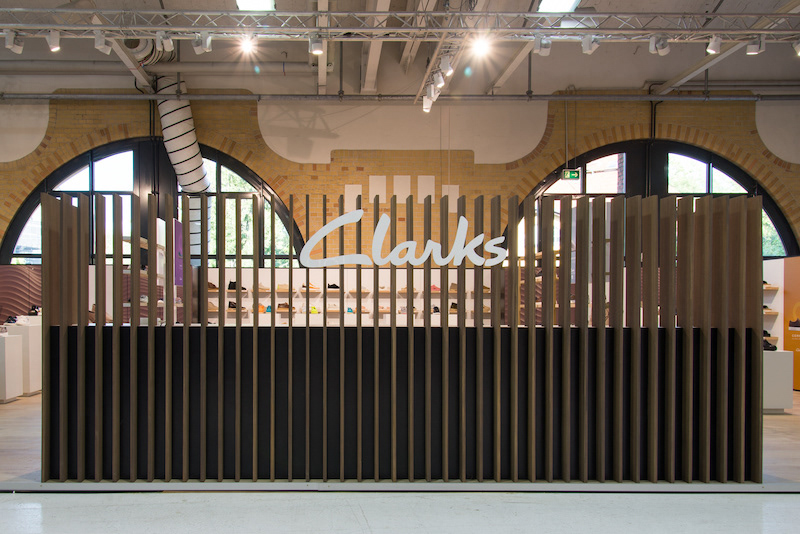 Retailers and press were welcomed in a typical Clarks-atmosphere, as we focused the design to align with the look and feel of the brand's stores while translating the composition to the needs of a trade fair. Since we were at Premium, we created a premium feel by building up the booth ourselves, complete with oak floors and wooden showcase elements and storage cabinets. The big and colorful visuals tie together the booth and the collection, acting as a source of information on the newest additions to the Clarks family. 
​​​​​​​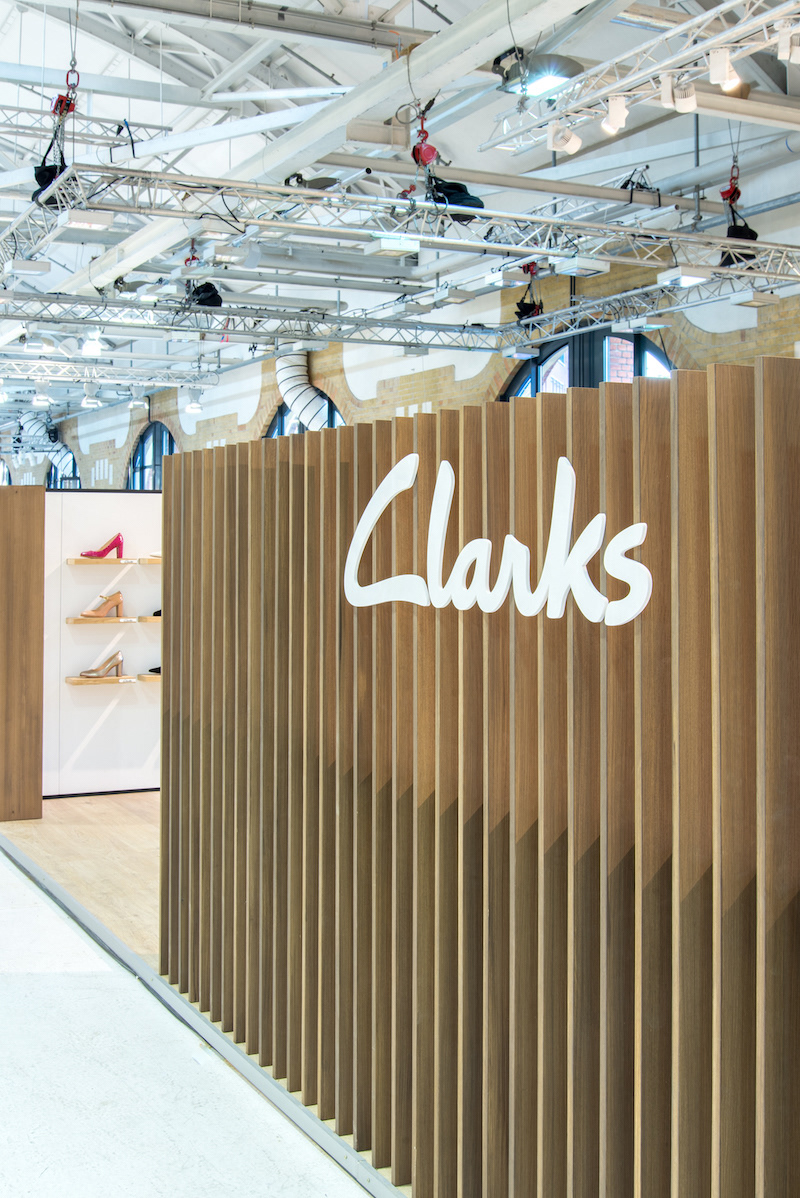 The slats in front of the bar have a double purpose: confining the booth and therefore giving those inside some privacy, while still enticing passersby, allowing just enough visual communication for the Clarks-staff to lure them in. Once inside, besides all the footwear fun to be enjoyed, one could lay back in the sitting area or chill with a drink at the bar. Premium, indeed!