At frank agterberg/bca we are pleased to continue joining sustainable forces with Lee Europe. This time, a window and instore campaign wrapped in... recycled denim! The challenge? A 5 week break between the two phases of the campaign, which implements Lee's manifesto for a sustainable future. In brief, we're keeping it as eco-friendly as possible, while maintaining our efficiency standards.
​​​​​​​
We always strive for a maximum use of 'recyclables', but for this campaign we have been able to push it even further. Since Lee had us involved from the design phase, we opted for exclusive use of recyclable materials. These days, no-one will be surprised by our use of LED tubular lamps in the shop window, but have you ever seen backdrop slats made of recycled denim felt? Printed with water-based inks – what else? – they gradually go from Lee's warm, original gold yellow to dark indigo blue to create an optical wave-like effect in which the attentive passers-by recognizes Lee's iconic back pocket stitching, known as the Lazy S.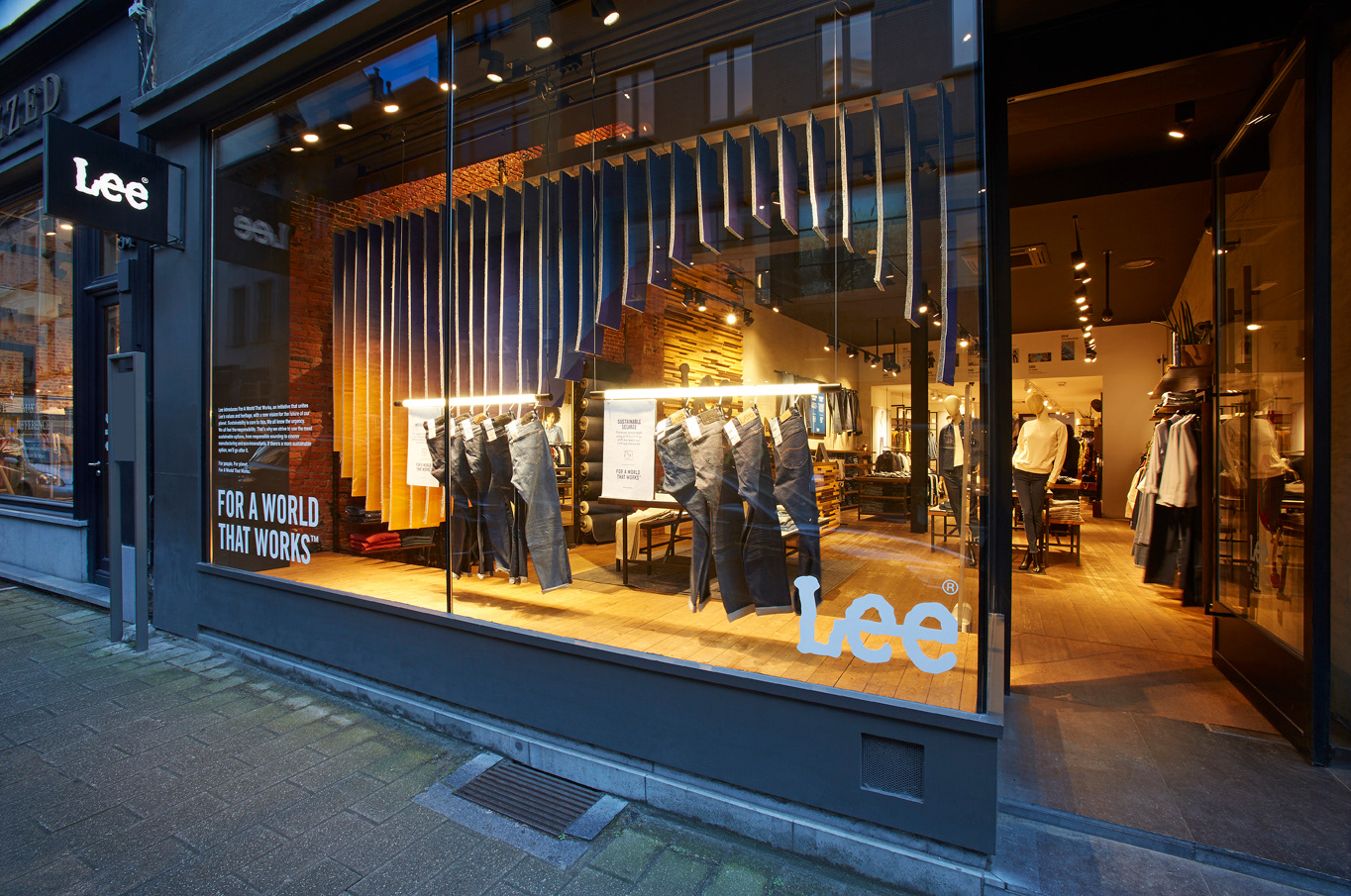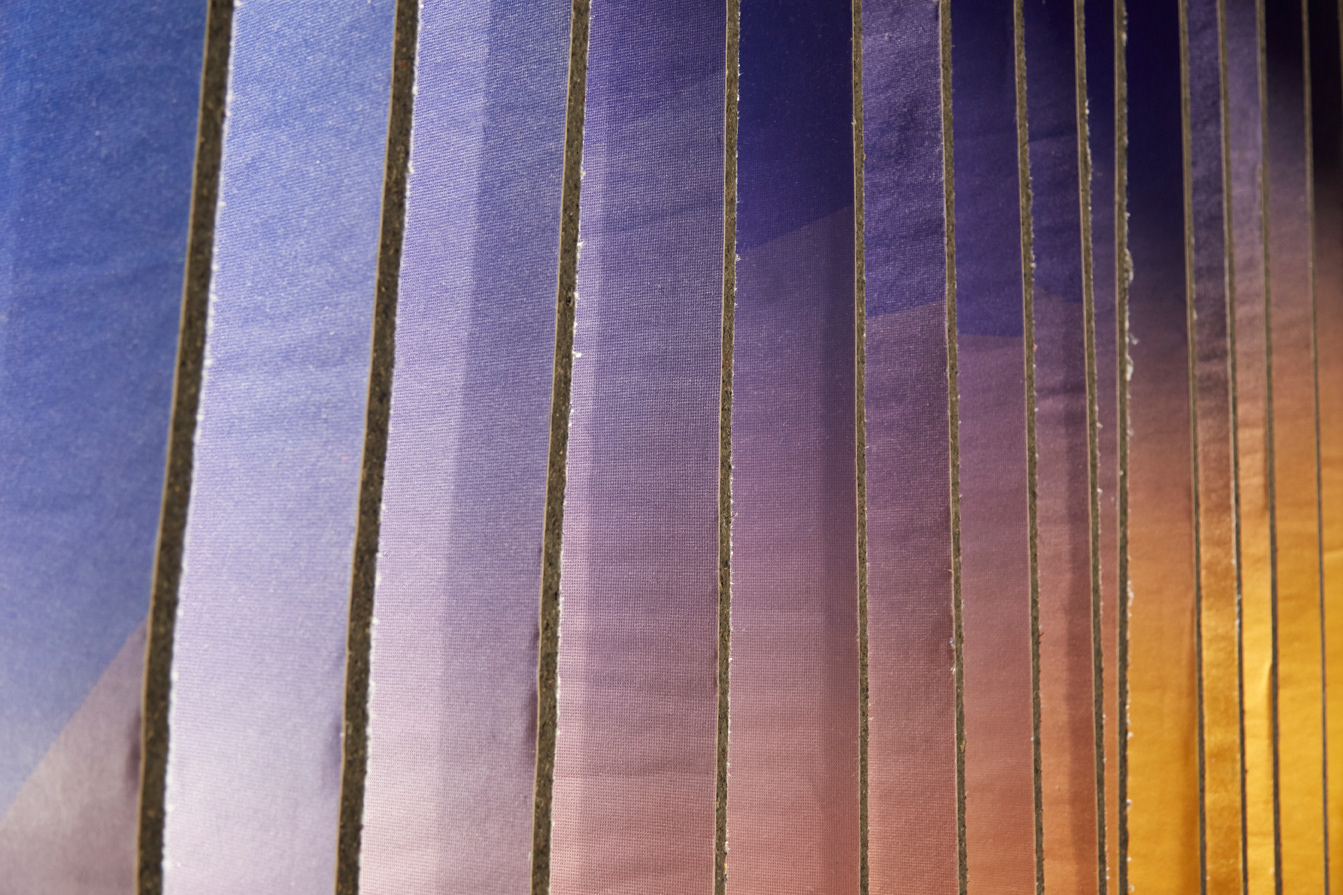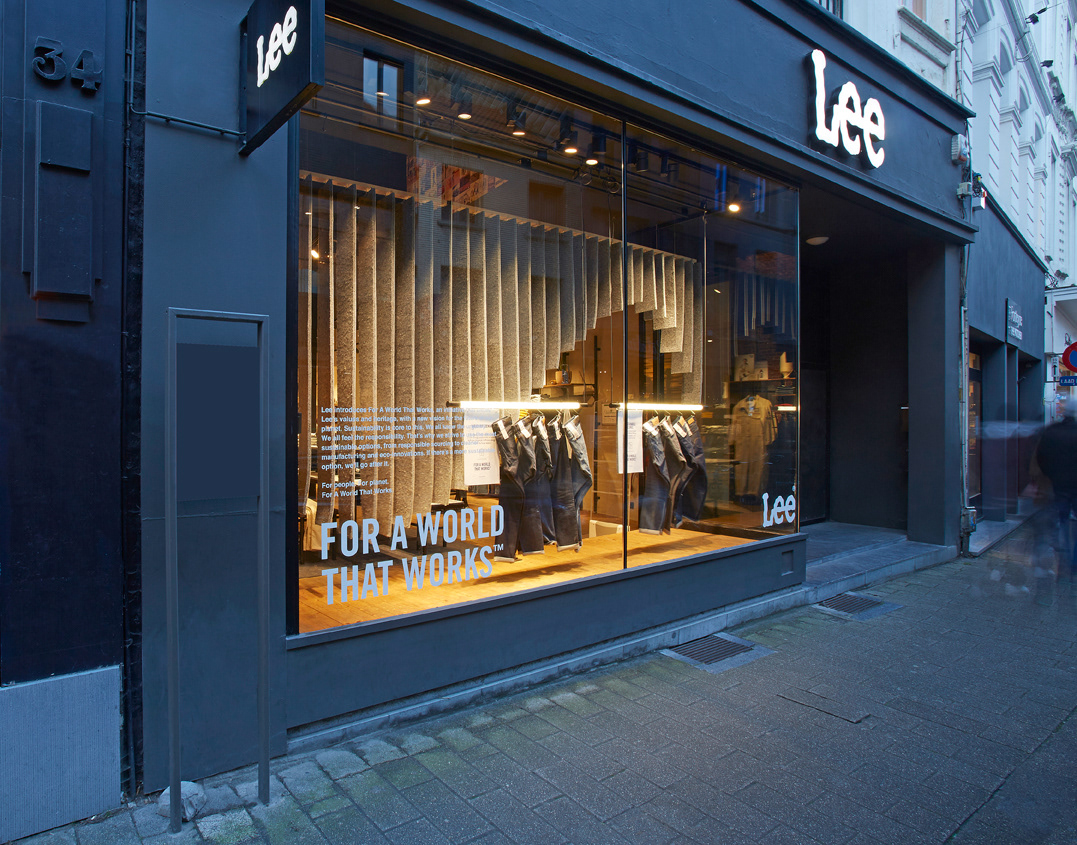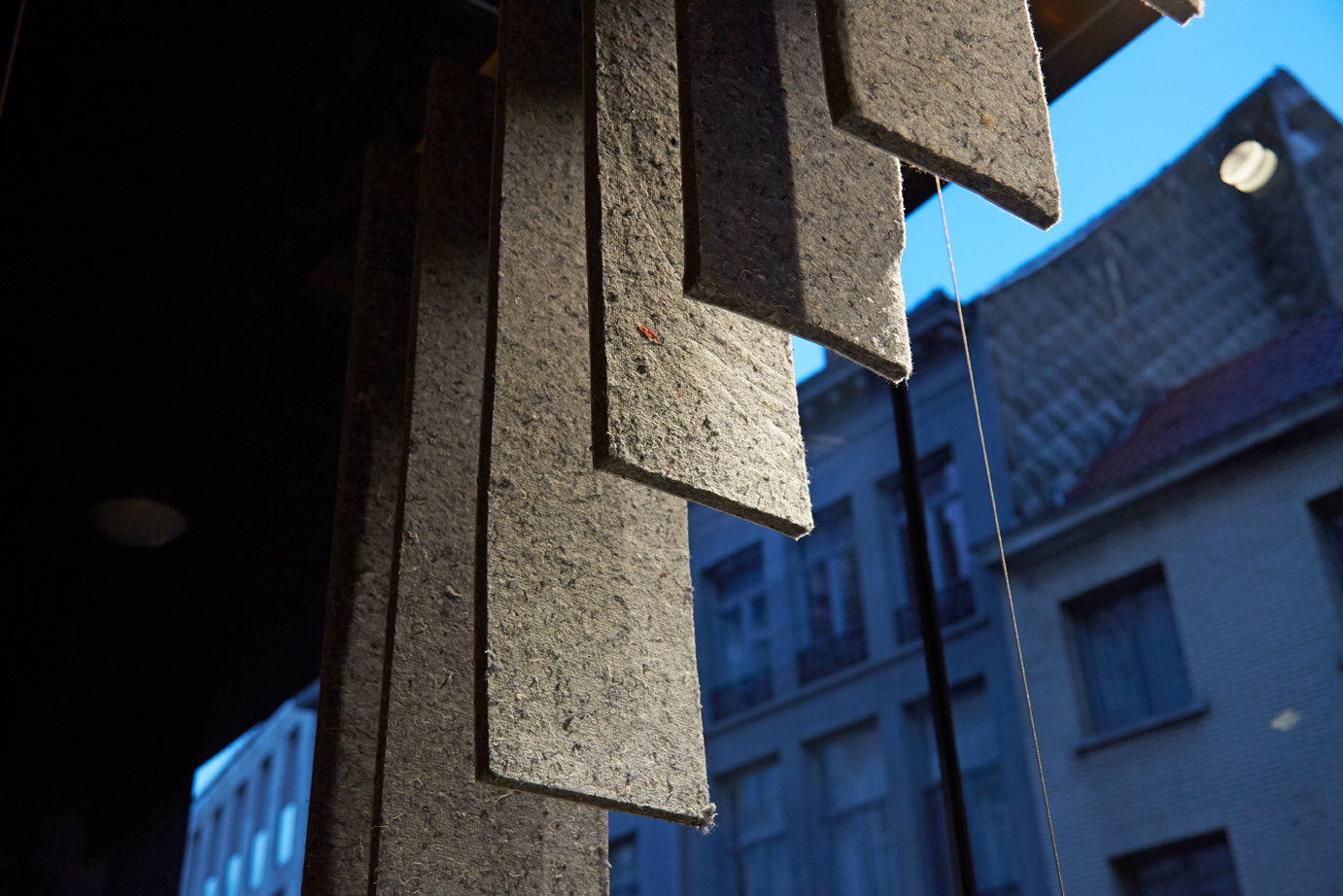 Instore, the sustainable frenzy continues. To highlight Lee's 10 sustainable initiatives, we printed the consumer guide on recycled paper. A no brainer? Think again: of course, we didn't just use any recycled paper... we used recycled denim paper! Quite proud we pulled that one off! And the denim felt coolness goes on. We made the hang tags out of it and covered the tables and shelves with denim felt. There's no denying the texture, which shows at the cutting edge, is irresistibly attractive. Great look, great feel and a totally sustainable experience.
​​​​​​​
Overall, about 85% of the materials will be re-used in the second phase of the For A World That Works campaign. Re-use also makes for half the transport and hence half of the car pollutants. And, as always, all materials are packed in FCS cardboard boxes, sealed with paper tape, and stacked on cardboard pallets. So even when wearing Lee's Lazy S's, we do not just talk the ecological talk, we walk the walk, limiting our carbon footprint. Glad to see major players like Lee agree that this is the sensible thing to do and think of it as a great inspirational source for creativity and innovation.