Remember the 90's? The era that brought us robust television sets that broadcasted old skool MTV-programming, back when it was actually about music? They showed us images of block parties with people dancing to break tunes. Our modern day street scene is clearly influenced by these times too, just think about all those oversized denim jackets and stone washed jeans - with the 501 being one of the top picks.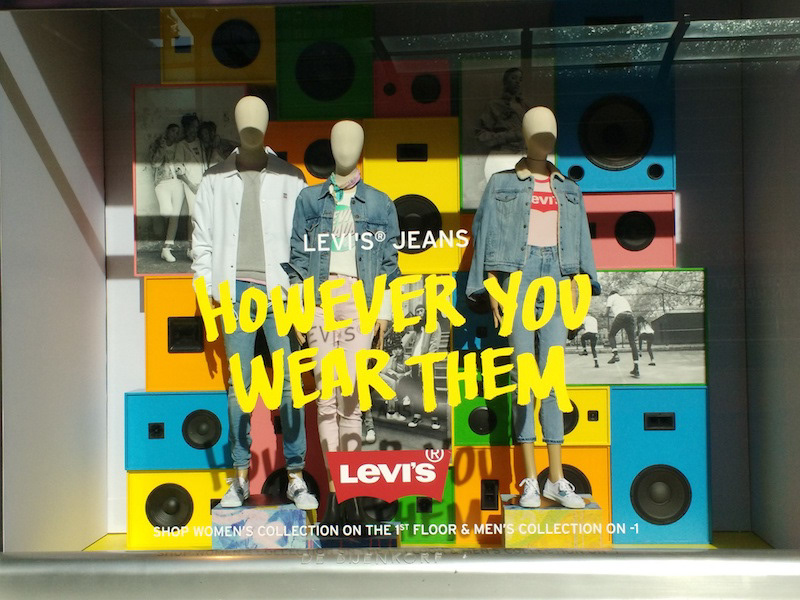 So when Levi's® asked us to design and build a window to back up its newest collection in all European Levi's® stores, we easily drew inspiration from this unforgettable era and came up with this fun and colourful composition, perfectly matching the brand's take on this summer's street and fashion scene.
'Cuz it's like that, and that's the way it is.