For the summer of 2018 Marie Jo, a brand mainly known for high-end underwear and lingerie that sets the stage for all women to shine their brightest, developed its first swimwear line, in which elegance meets functional beachwear. To showcase the brand's newest branch, Marie Jo commissioned frankagterberg/bca and we plunged right in. After all, sandy white beaches and the endless blue sea seemed like a welcome change from the cold, long winter we've been having, even if it were just printed images.
​​​​​​​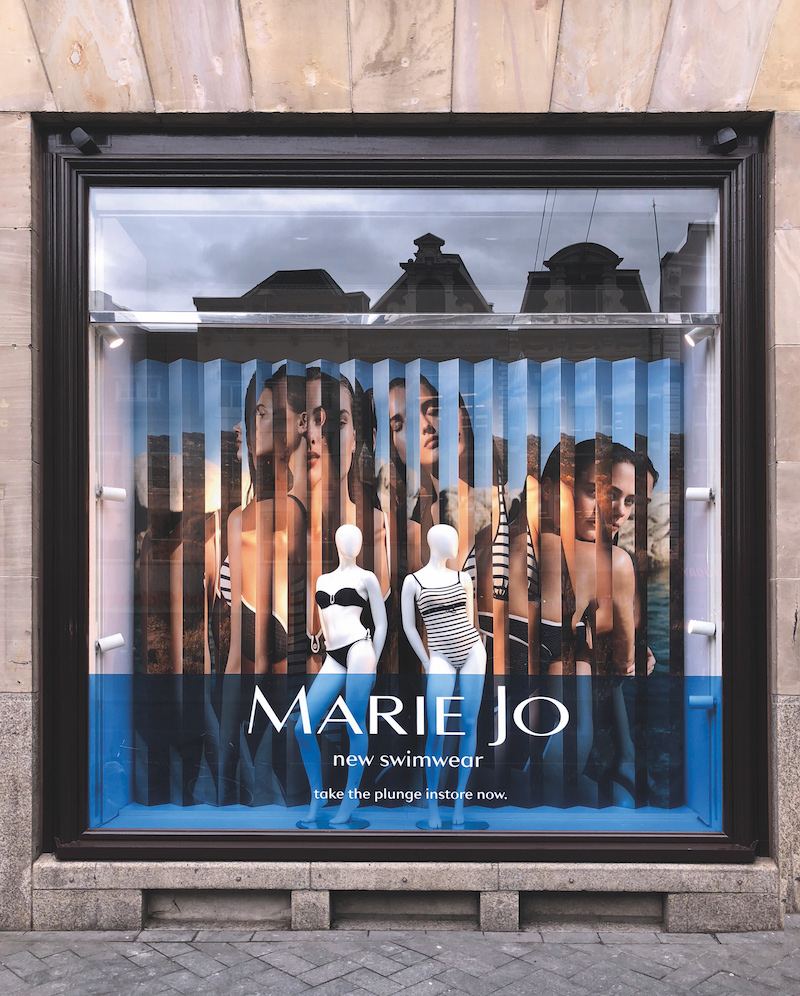 Obviously, water was the main source of inspiration for the composition of Marie Jo's swimwear window. Using big panels with the collection's imagery, ranging up to three meters, we created a lenticular construction, resulting in a wavy optical illusion. When walking through the morphing images, depending on your point of view, movement is detected. At the same time, the abstract assembly of the different images diffuses them, resulting in a unique sight regardless of your position.
A transparent blue window decal tops off the decor, seemingly flooding the whole composition in a couple of inches of water. We're eagerly looking forward for the summer season to come so we can dive in. And with the new Marie Jo swimwear collection, empowered women can do so in a fitting and elegant way.