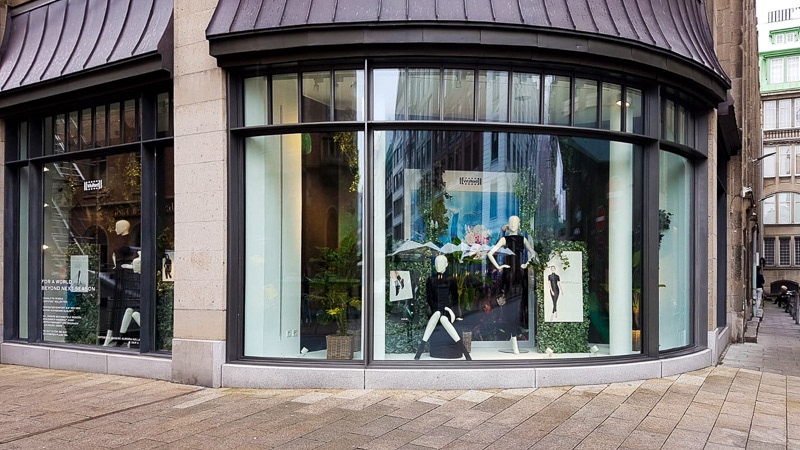 Wolford proudly introduces Cradle to Cradle: a new collection of bio-degradable skin wear, for a world beyond next season. No wonder: not only is Wolford a renowned luxury fashion brand, it is also the first company in the textile industry to receive 'gold' certification for developing environmentally compatible products in both categories, 'biodegradable' and 'technically recyclable'.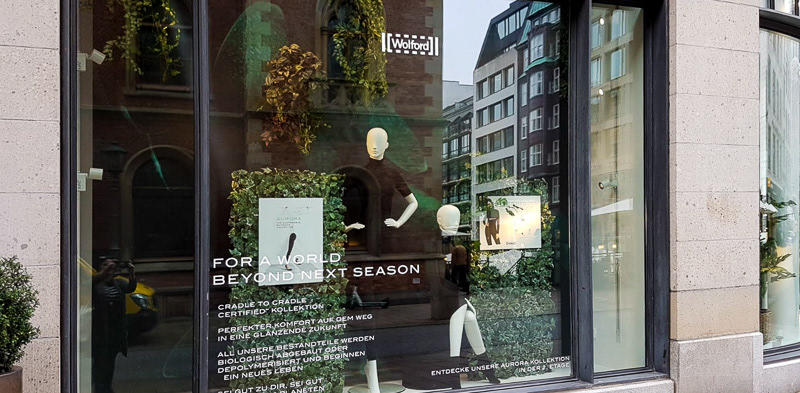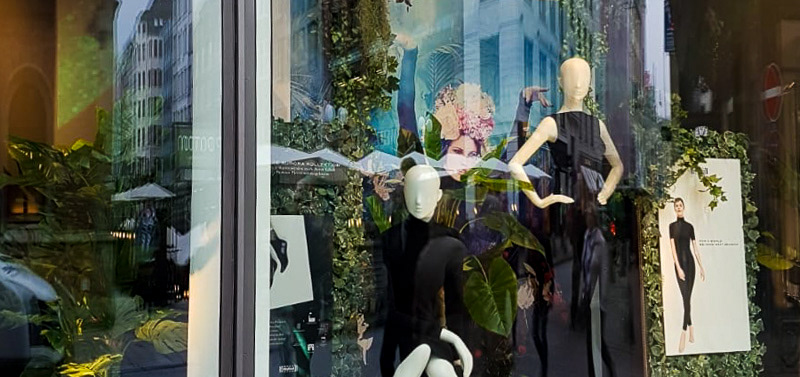 To present this sustainable new collection, our team joined forces with the brand for the design and development of the accompanying window campaign. We created and implemented a composition to take the Cradle to Cradle message to the (potential) consumer passing by. Large visuals were printed with non-solvent inks only on backdrops exclusively made of cotton-based fabric. To emphasize Wolford's environmental focus within this campaign, we not only added some green floral elements, but we used recycled cardboard for the building elements and re-used them during the 12-week tour across Europe to avoid unnecessary waste.
​​​​​​​​​​​​​​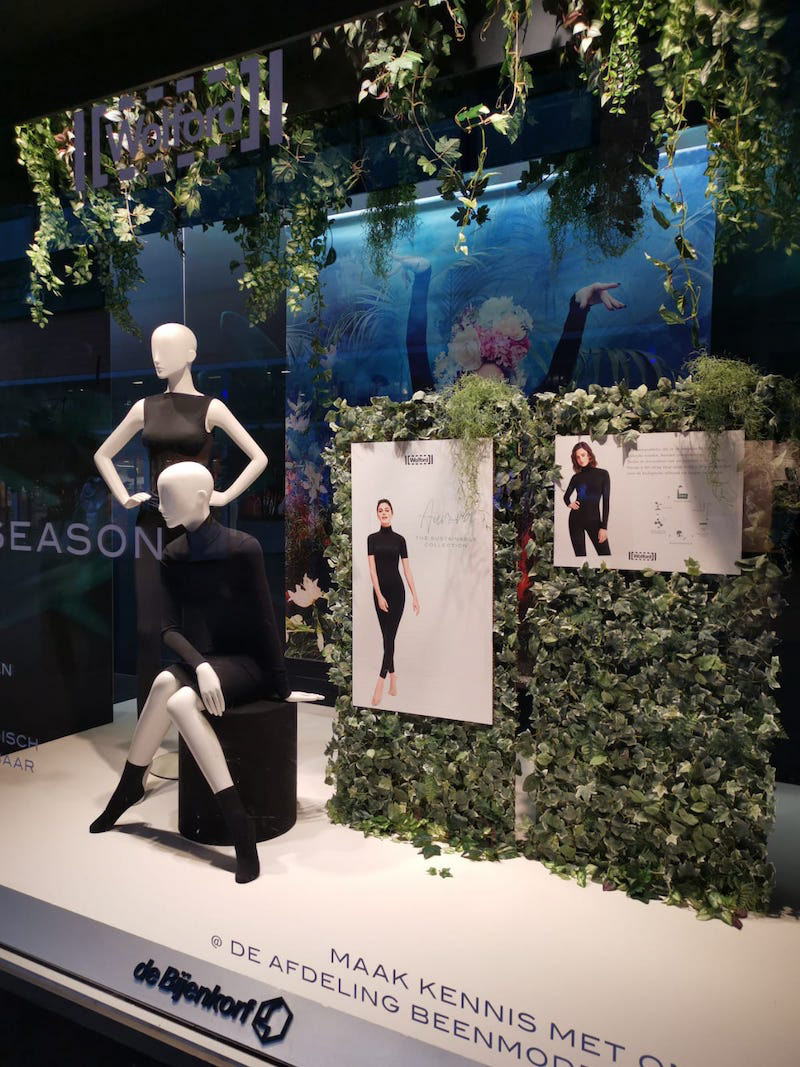 Selected department stores across Europe, including Alsterhaus in Hamburg, de Bijenkorf in Den Haag, and KaDeWe in Berlin, will temporarily be showcasing these compositions in support of the campaign for the Cradle to Cradle Certified Collection™.