World Water Day 2019 focused on awareness on global water-related issues. And on showing us what we can do to make a difference. Denim icon Levi's® has always actively fought the water crisis, but has stomped new grounds with Water<Less™, a new process designed to reduce up to 96% of the water used in denim finishing. To give you an idea: So far, this new method of production has saved more than 3 billion liters of water and recycled another 1.5 billion. ​​​​​​​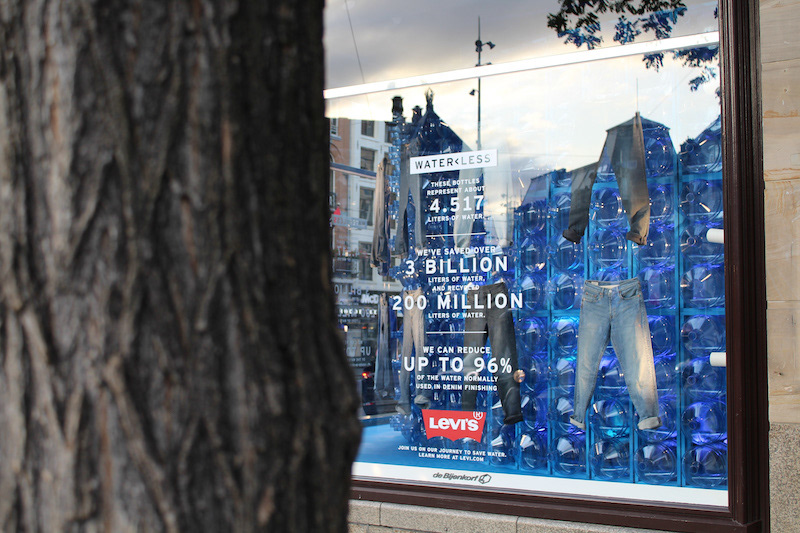 To highlight Levi's® Water<Less™ process, we created an explanatory window concept in which we showed how much water was saved with this innovation, for that particular window. In line with both our usual way of work and Levi's® environmental focus, we produced all backdrops and window decals on pvc-free material and ensure their recycling afterwards. Even the 20-gallon water bottles we used, that were empty to begin with, are being recycled for their primary purpose of water distribution afterwards. 
No time and no need to waste... a perfect example of our Green Rocks approach.