In order to express the Black Friday sale period Levi's® commissioned

frank agterberg/bca

to create a European communication platform inspired by the upcoming Christmas period creatives. Based on these images we developed a set of enticing taglines to describe the Black Friday message in a humorous, yet effective, way.
The campaign was pushed through social media channels and in stores through pos-materials and video. Leaving Levi's® customers, both online and in store, asking themselves the same questions we did: why would you wait for Christmas, or for Santa to decide if you deserve anything new?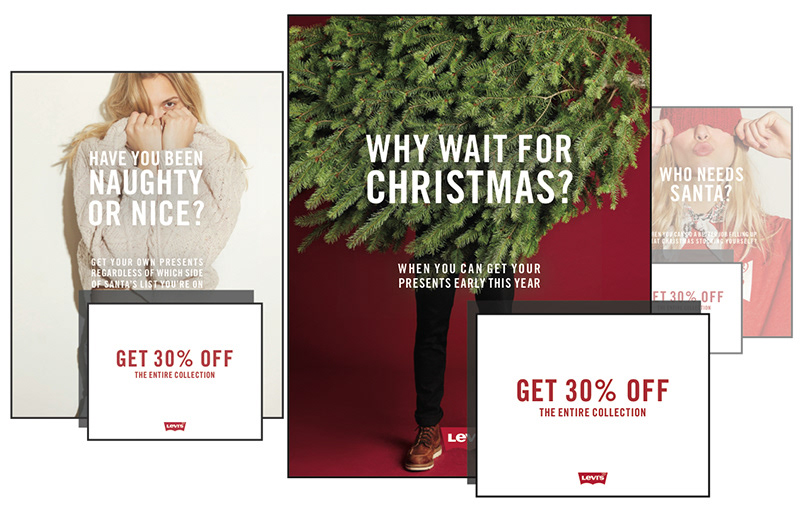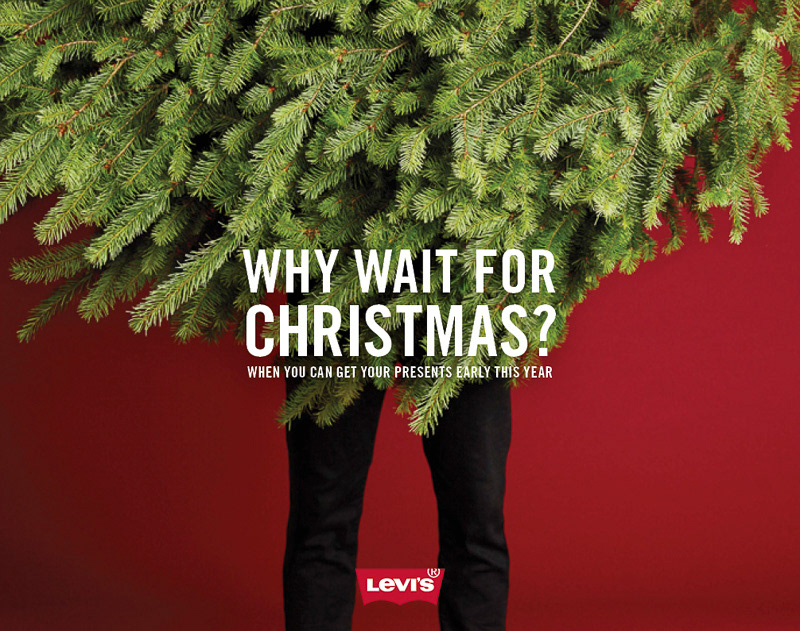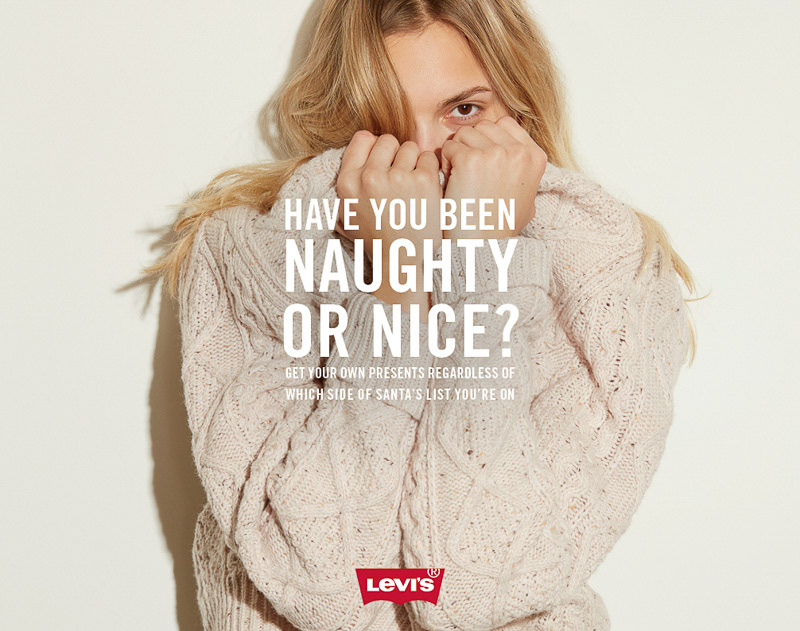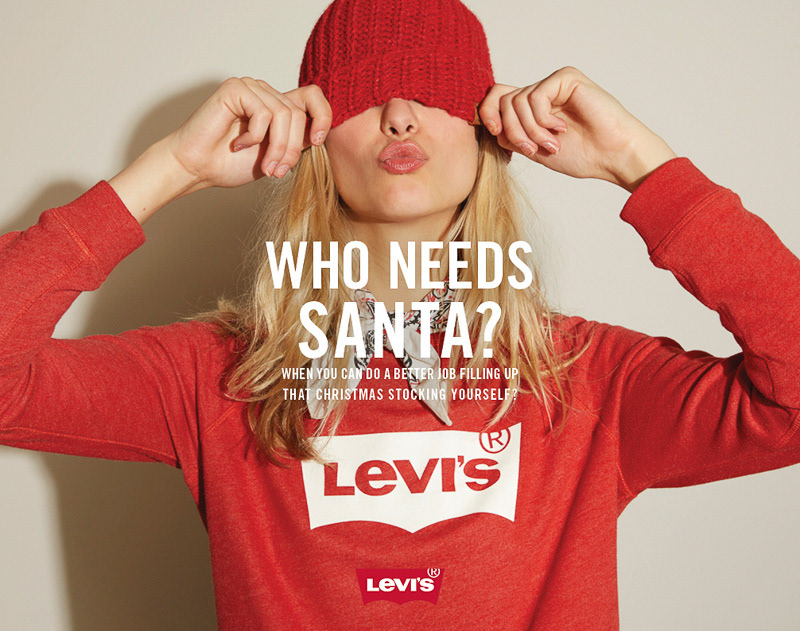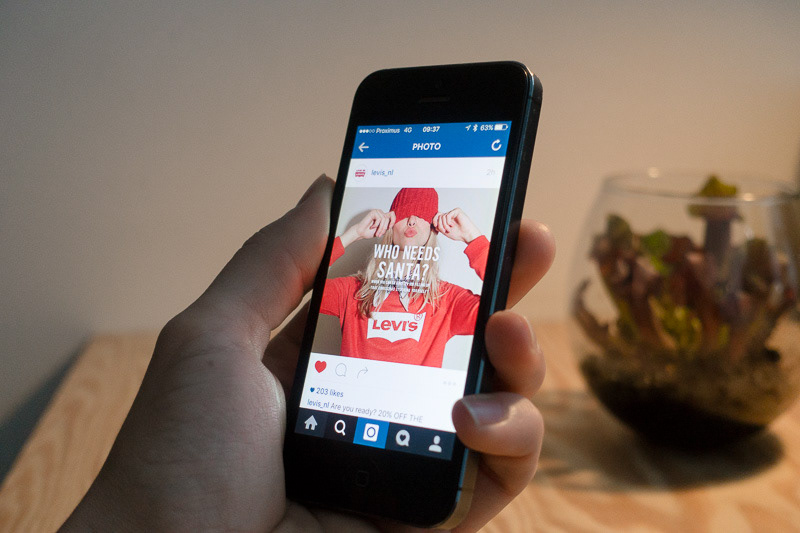 Client: Candice Corne, LS&Co Europe
Graphic Design: Damien Raes
Copy: Nuno Filipe Mendes
Creative Director: Frank Agterberg