Darkening days and rainy weather are just a few of the elements that threaten our safety on the road. Especially for cyclists, who lack visibility as soon as autumn kicks in, BLAZE offers an illuminating solution.
​​​​​​​
BLAZE is a London-based manufacturer of products designed to make the roads safer for cyclists. In their own words: "We pledge to keep listening to the ever-growing cycling community to flatten their obstacles, or jump on new technological opportunities." In order to showcase their progressive products, BLAZE contacted us to design its retail and window presentation.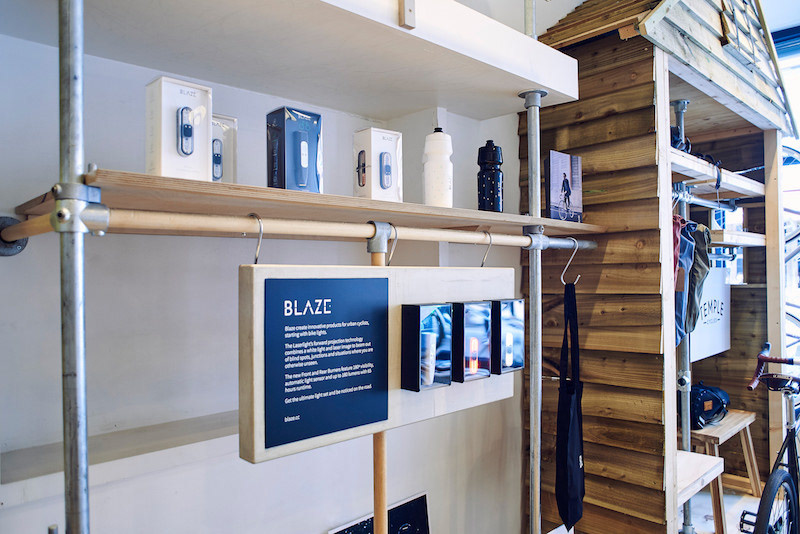 BLAZE being a young and alternative brand, we have come up with a concept based on the rock 'n' roll stomp boxes. The BLAZE product range is linked in this side-by-side presentation, but each can be highlighted separately in this mini-exhibition. The back panel can be wall mounted in either portrait or landscape orientation, as desired. Its concrete look was chosen to resemble the urban atmosphere in which the BLAZE products are at their best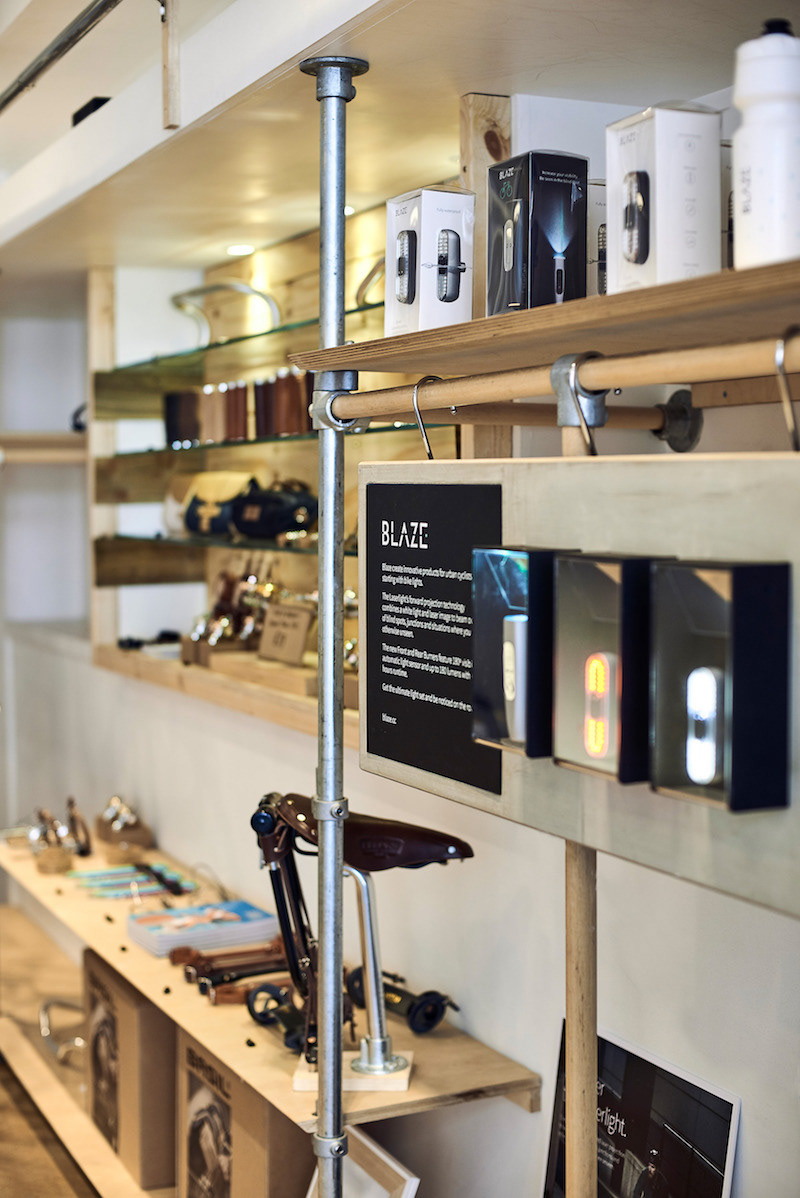 A small mirror in the stomp box reflects the Laserlight onto the ceiling or floor, to create stopping power and draw attention to the BLAZE display. We put the finishing touches on the stomp boxes with matt acrylic glass, for a premium presentation.