It's that time of year: Christmas is just around the corner and the cold winter weather takes over, keeping us in search of warmer, cosier surroundings… or making us want to go shopping! The Lee® brand commissioned us to create a window that entices passersby looking for the perfect present or something to wear for the forthcoming holidays.
We created a contemporary winter wonderland, lit by authentic lightbulbs, in which the garments are presented on frosted white branches suspended from the ceiling. We presented the collection's accessories - always a safe pick when it comes to Christmas presents - on wooden logs and found the cutest little pine trees to make the composition complete. The window's Christmas experience is continued inside for all senses, as the smell of fresh pine trees is spread in all Lee® stores - from Warshaw to Bordeaux, and recently even Oslo, where a brand new Lee® branch just opened its doors.
To finish things off, the brand sends its wishes to all those passing its store's windows: "Lee wishes all of you a merry Christmas", a message that we at the frankagterberg/bca, would like to send to all our friends as well. 
Merry Christmas and a Happy New Year.
Marijke, Nancy, Okita, Damien, Dylan, Franky, Jean-Michel, Nuno, Rodriguez & Frank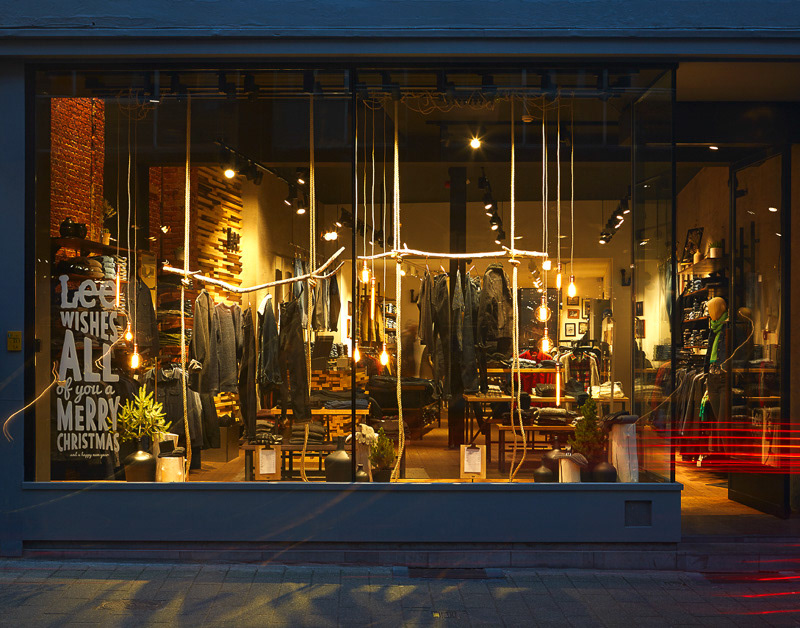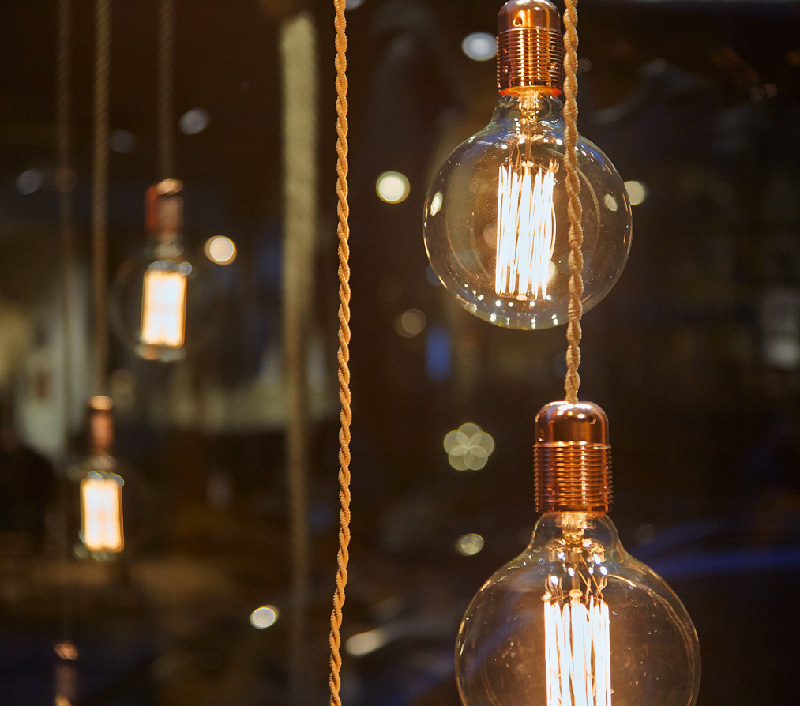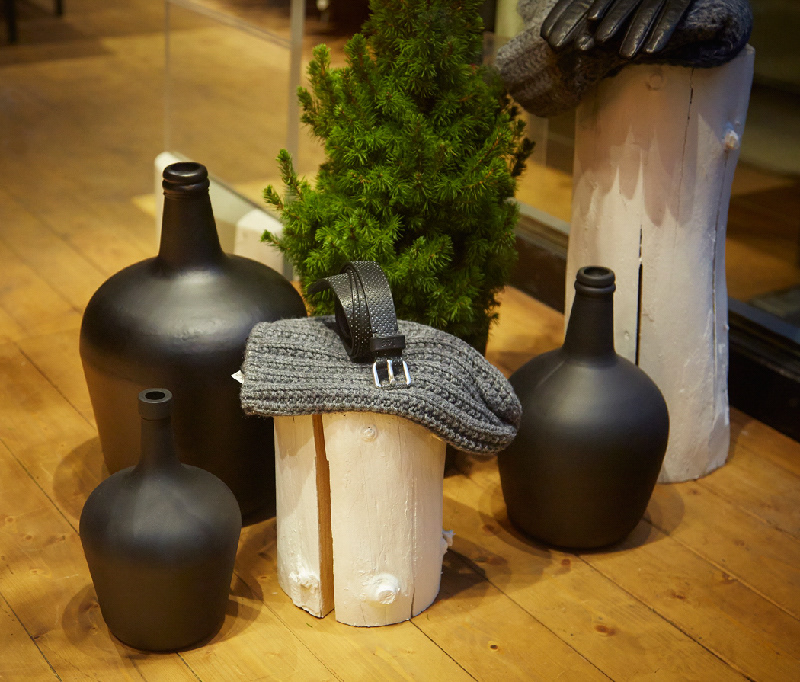 photos by franky claeys & Thijs Koelink