It goes without saying that our mothers play an important role in our lives, so celebrating their existence just one day a year seems little. That is why lingerie brand Marie Jo wanted to push things a little further to commemorate the ladies that made us who we are today.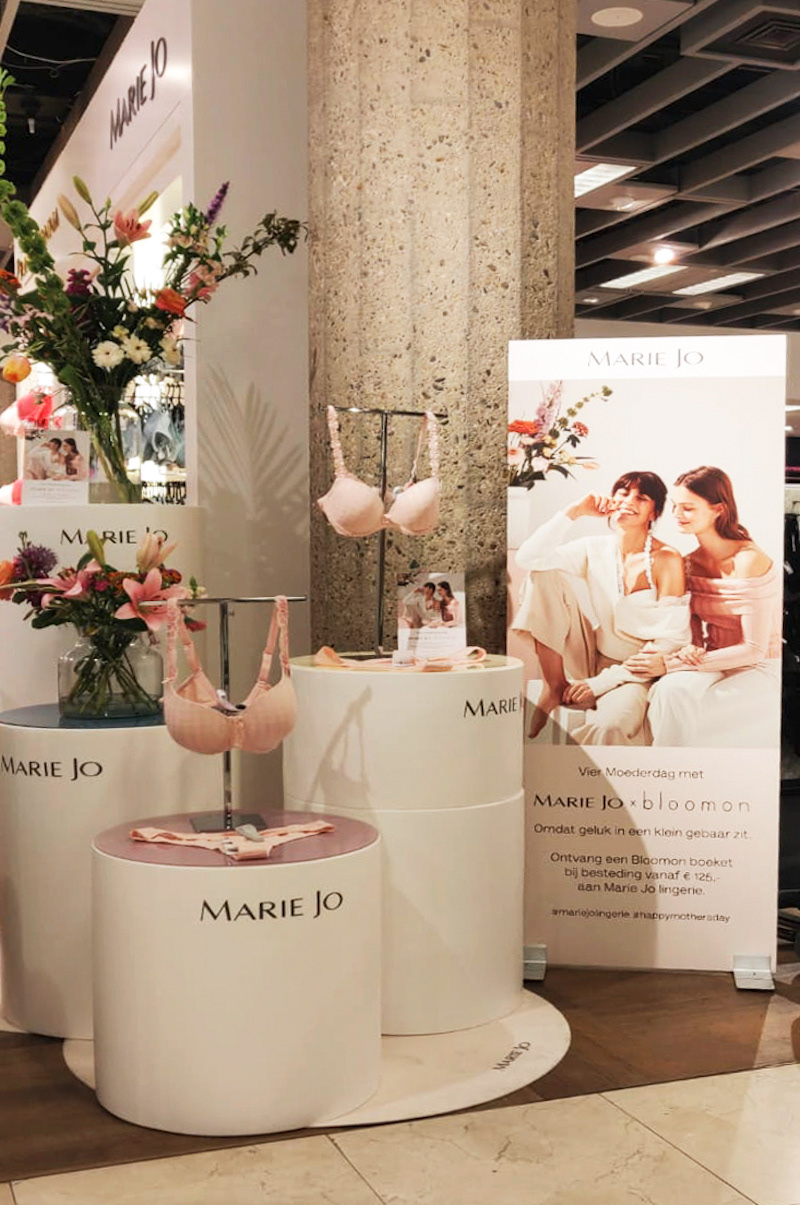 The brand wanted the unique connection between a mother and a daughter to be the main focus in this interactive campaign, with the necessary feminine touch to complete the picture. We took the design, production and installation of the compositions in various pop-up stores across Europe into our account and paved the way to the end result with soft and round feminine shapes. Custom-cut velours carpets according to each store's size define the space reserved for the campaign. In turn, the white cylinder pedestals with the colored acrylic tops showcase not only Marie Jo's newest collection, but empower the collaboration with the flower bouquet experts from Bloomon. These organic shapes gave each store the freedom to create a unique composition, depending on its size, while aligning perfectly with the collection's soft feel.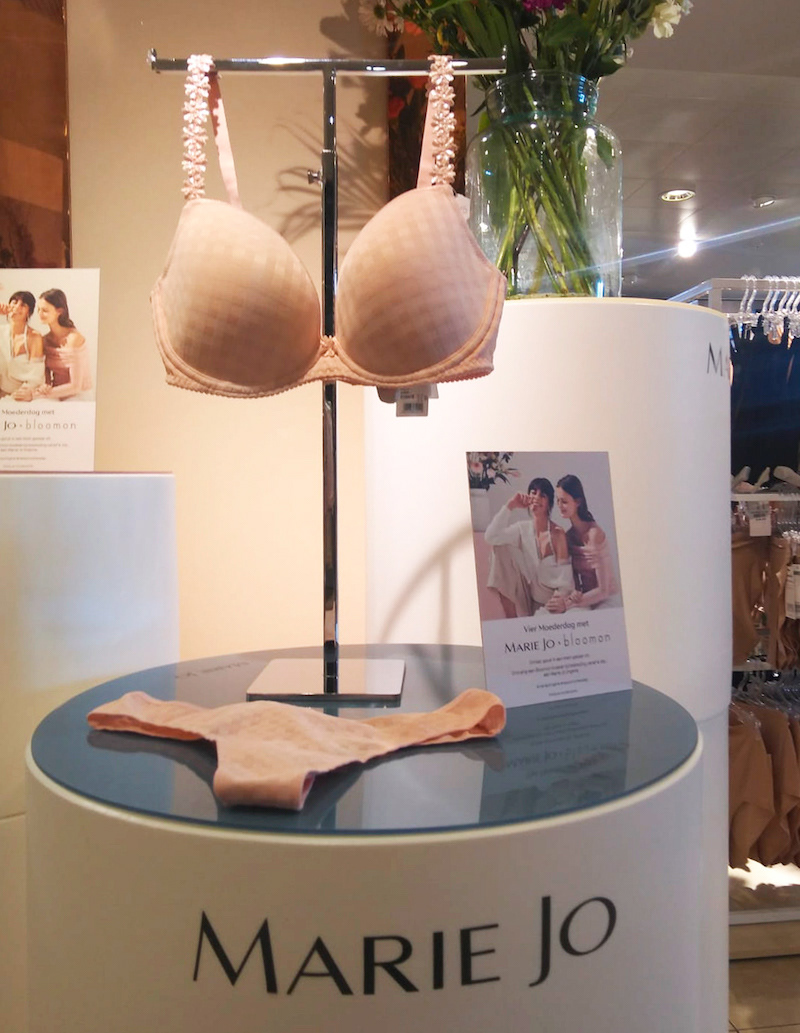 To inform store visitors of the idea behind the campaign we created instore POS-materials. Because besides all the beauty there is also a chance of winning something out of it. Participants get a unique code that gives them a chance to win a year of free flowers and/or lingerie. If that is not an incentive, we don't know what is.