Throughout the years, jeans manufacturer Lee® has searched for the holy grail of denim: the perfect fit. Although hitting the nail on the head numerous times, the search is ever continuous. And with the discovery of a perfect fit, comes a perfectly fitting window to showcase it. Usually, that's where frankagterberg/bca comes into play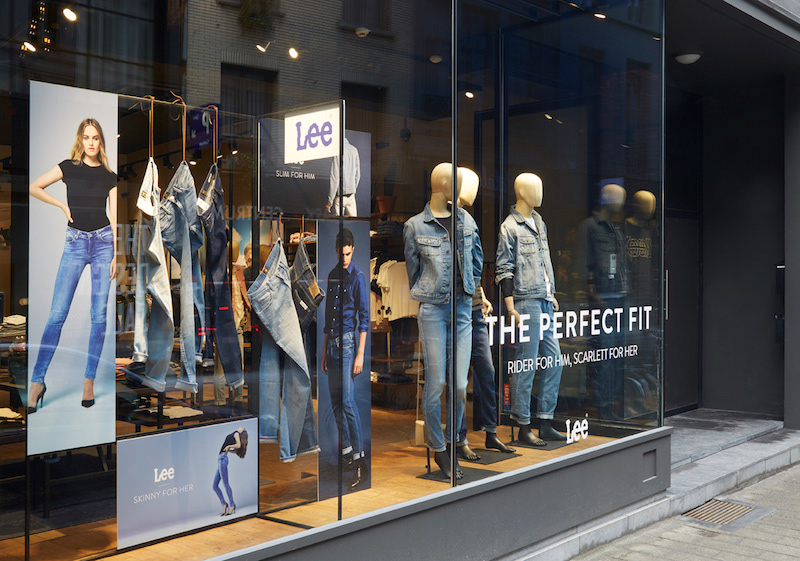 The window campaign included all European Lee® stores.The open constructions we used can easily be turned, both horizontally and vertically, to be adapted to every store window's size. They can also be taken apart completely, making it particularly easy to store them once they are no longer needed. Building these in powder-coated steel did not only give the racks a premium appearance, it also allowed us to use magnet strips for the fixation of the panels – so no glue residue after every usage.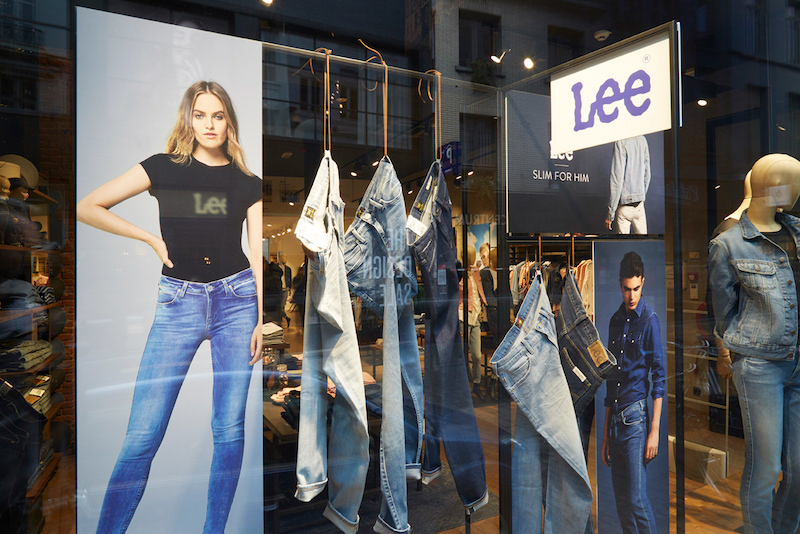 Thanks to the magnets, fixing the panels and the cut-out lettering onto the steel construction becomes a piece of cake. Same goes for switching the panels, on which we printed the images on brushed aluminium for a premium effect. As a result, the store windows' composition is clean and functional. In other words, it's the perfect fit.