Just adding color to amsterdam for converse
The Chuck Taylor All Star has been a classic ever since its introduction in 1927. Perfectly matching the spirit of creative souls it has – not only metaphorically – colored the world.
As a next step in their JUST ADD COLOR campaign Converse was looking for a locally inspired eye-catcher. At frank agterberg/bca we immediately saw the opportunity to walk up that alley and go one step beyond.
Mashing up old school outdoor media and a healthy dose of guerilla marketing we painted some of Amsterdam's most typical street elements: bikes, freight bicycles, bicycle stands, and wooden park seats in purple, green, and orange. Tagging them with the iconic All Star logo instantly gave their ID away. A serious touch of 'urban lacing' finished off the installation: the old tree on Koningsplein (King's Square) and several Amsterdam objects like the red-brown steel bollards – called Amsterdammertjes – were totally laced up. Every inch Converse style!
We color the city: JUST ADD COLOR.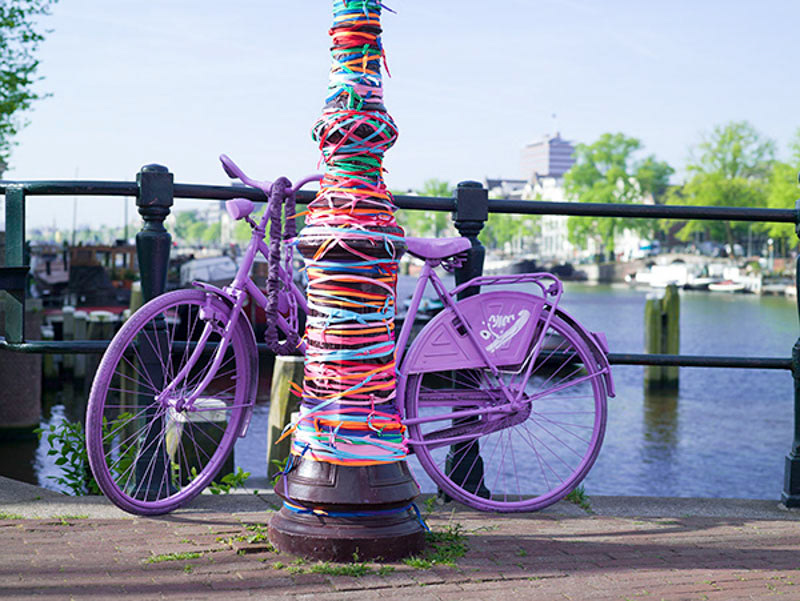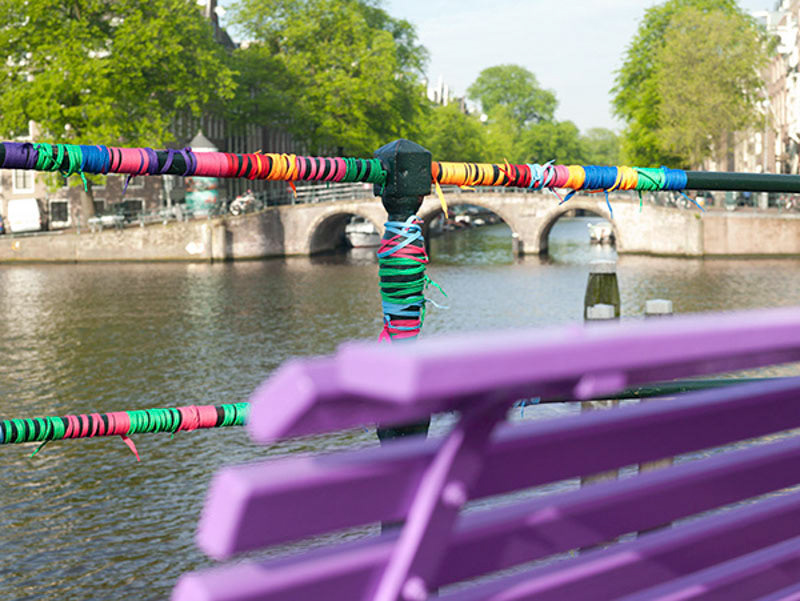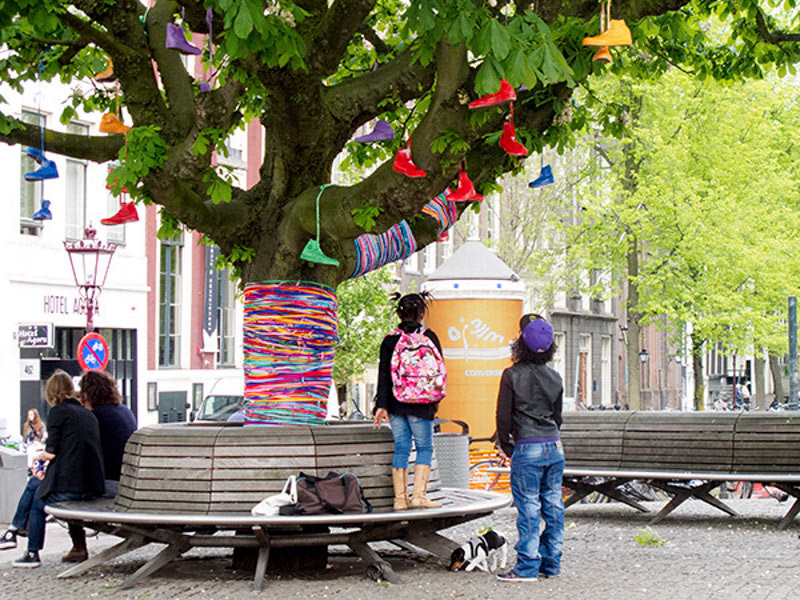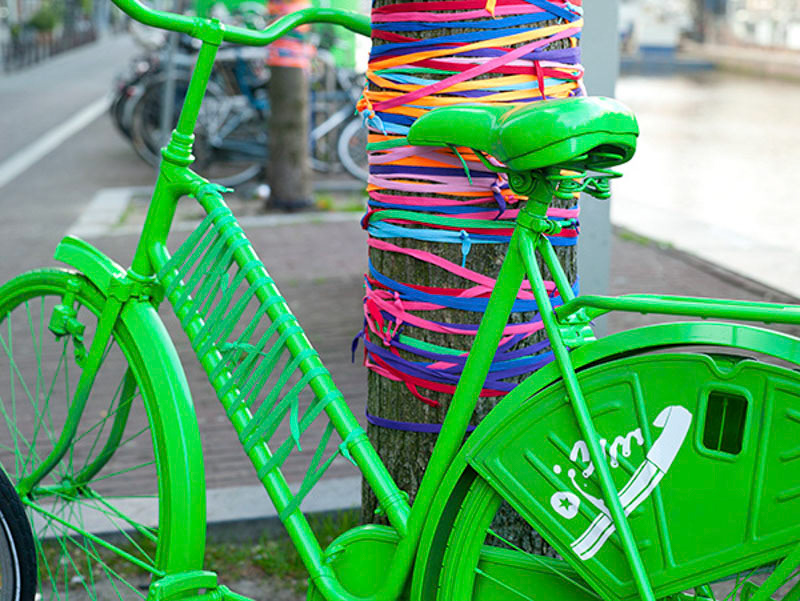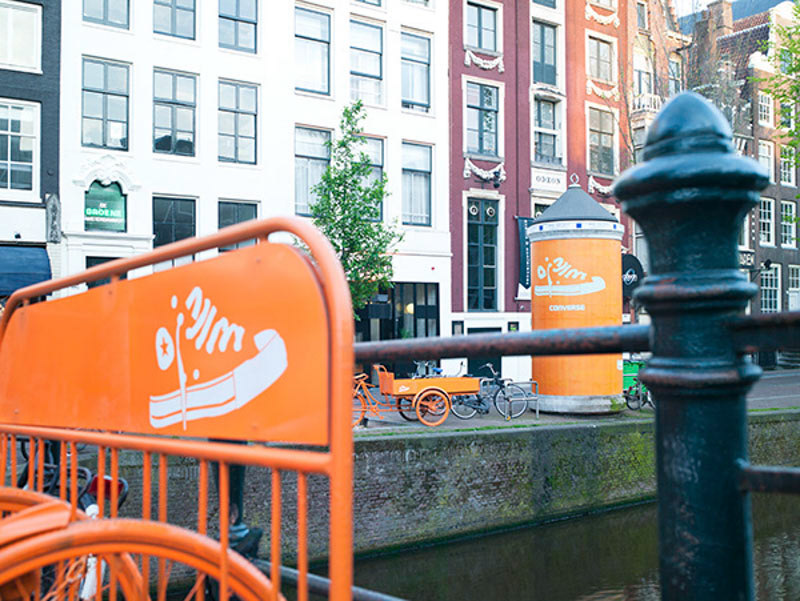 Spring is in the air and we love it! As part of their pan-European campaign; JUST ADD COLOR, CONVERSE commissioned frankagterberg/bca to literally add color to the city.
For Antwerp we created monochrome colored trams that will run across town to leave behind a colorfull trail everywhere they go...
Let's get out there and check out the CONVERSE spring color collection.