CLARKS' ORIGINALS COLOURFULL BOOTH
'Never change a winning team', so they say. With that in mind, Clarks' Originals commissioned us to come up with a fitting trade fair booth for the Pitti Uomo trade fair in Firenze, Italy - in close collaboration with the brand's design team. And since we're familiar with the shoe manufacturer's identity and heritage after four times of getting this honour, no better team could've been assembled for the job.
​​​​​​​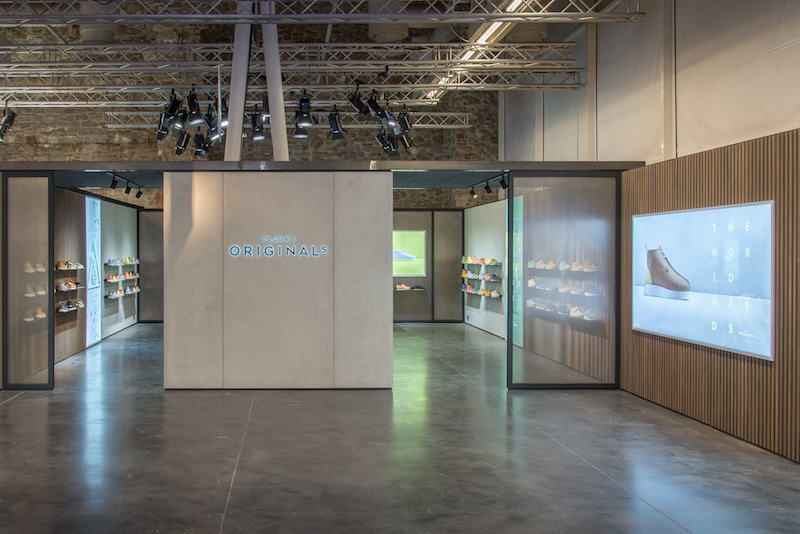 The booth, characterised by its robust and industrial look, primarily focussed on being a premium surrounding for the colourful Clarks' Originals collection. The premium, robust materials are contrasted by both the walnut stained timber used in the wall finishing, seating and detailing throughout the booth as the soft summer colours in the showcased collection.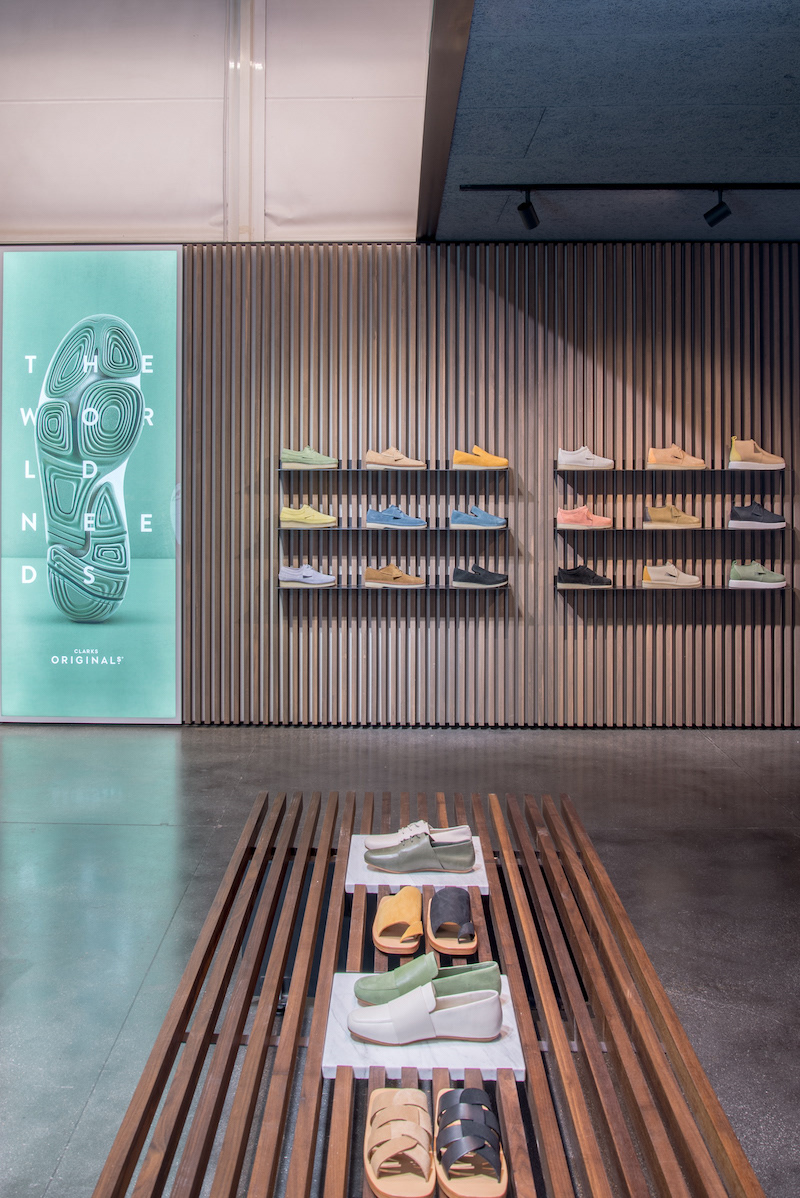 The lighting, coming from the LED-illuminated visuals, create a natural cosiness inside the booth while the highlighted logo applied onto the concrete wall emphasises what the essence of the booth is: an always evolving brand with a unique respect for its history and heritage.