ANDRES SARDA LACE & STEEL
Practice makes perfect, so they say. When you look at the craftsmanship going into Andres Sarda's lingerie pieces, it's no surprise that the family has been an established name in the textile industry for literally centuries. It was in the 1960s, when style icon Jackie Kennedy was photographed in a Sandra lace mantilla when visiting the Vatican, that the Barcelona brand got its first national exposure; and it hasn't stopped turning heads ever since, especially after the brand's venture into lingerie.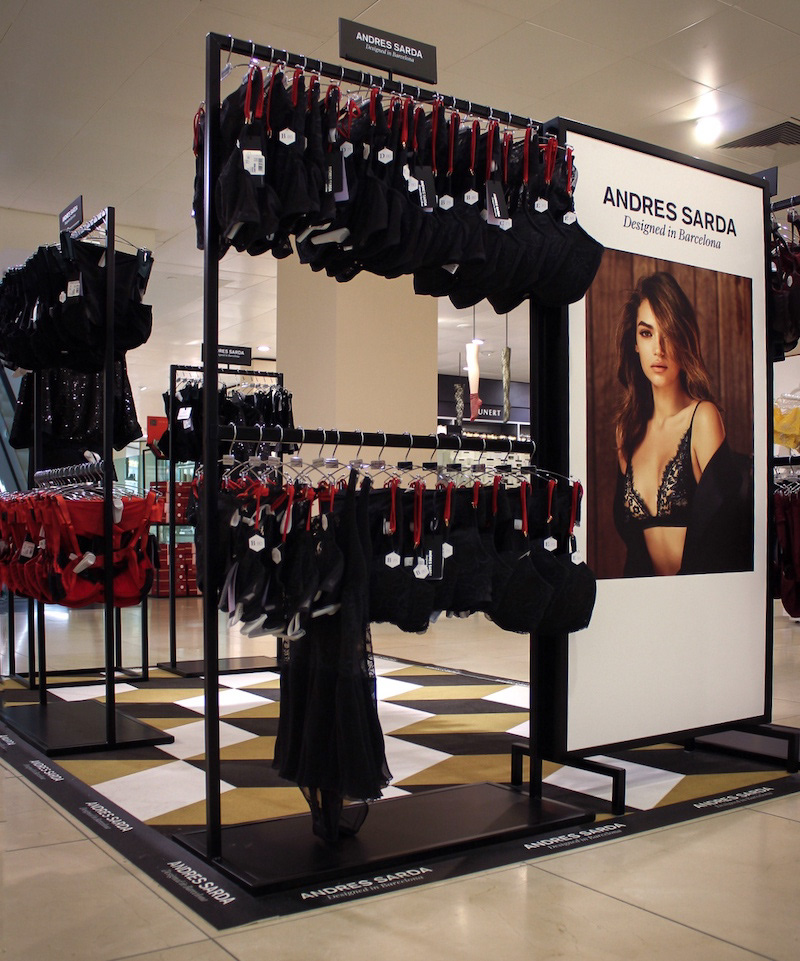 To present its newest collection, the Andres Sarda brand commissioned us to create an in-store pop-up for the De Bijenkorf department stores in Amsterdam and Rotterdam, showcasing this season's garments. In this composition, the feminine lacework is perfectly contrasted with the sturdy construction. Opting for steel framework to present delicate craftsmanship was intricate, but these two opposites are brought together by our favourite element of the arrangement: the soft-feel velvet carpet, not only confining the pop-up, but also adding to its elegance.
The Andres Sarda brand believes collaborations enhance creativity, with an impressive archive of partnerships to prove so … and we are honoured to now be a part of that long list of synergies the Barcelona-based fashion house holds so dear.